Simplicity and Beauty

The 6 basic shapes are available in WG and YG to suit every taste and wear. Very affordably priced these elegant pieces are darling of every retailer. A set of six comes with beautiful lacquer finished tray, chains and customized graphic with your store logo on the graphic. You may choose to put your price. These can be ordered separately too.

Click here to order the package.
Not logged in
| | |
| --- | --- |
| Canadian $ | |
Feature of the Month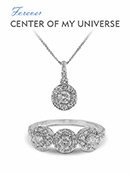 Ad. Slicks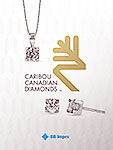 For non-stock items, the prices are estimated and maked with an asterisk (*).
During maintainace, users may experience temporary unexpected behavior.